South Australia's capital city, Adelaide, is a city designed for active living! The city is surrounded by the gorgeous Adelaide Park Lands, and there is always so much to see and do in Adelaide, especially during the summer. But did you know you can take in the city sights from aboard a kayak?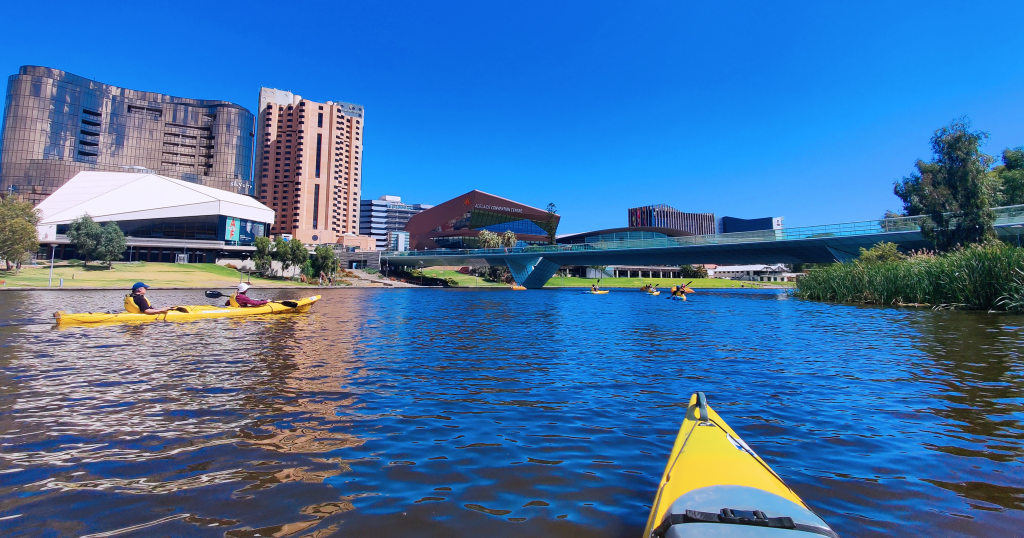 Earth Adventure runs the Adelaide City Kayak Tour all year round. From aboard a kayak, tour along the River Torrens and paddle past key Adelaide highlights, including the Adelaide Festival Centre, Adelaide Convention Centre, Adelaide Oval, and SkyCity Casino. Turn a bend in the river and you feel like you're in the midst of nature, surrounded by trees and bird life, soaking in the tranquillity.
And it doesn't end there.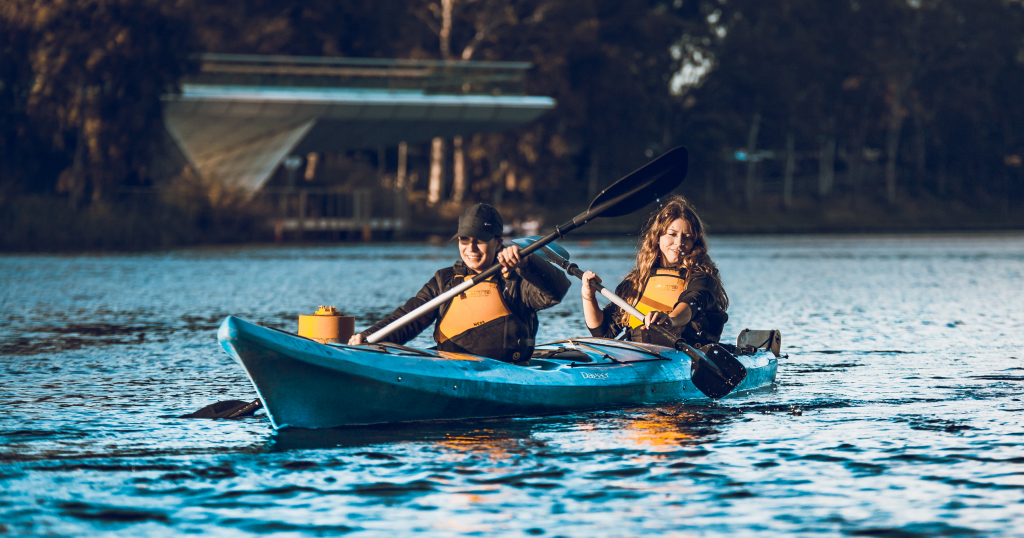 Earth Adventure tour guides are all highly qualified kayaking instructors, and well versed in local Adelaide history and environments. What could be more fun than paddling along the river as your guide teaches you about all the landmarks and local wildlife you are passing?
Want even more? We recommend booking one of our evening paddles. There's nothing quite like watching the sun go down from the water, as those sunset colours fill the sky and paint the water alike.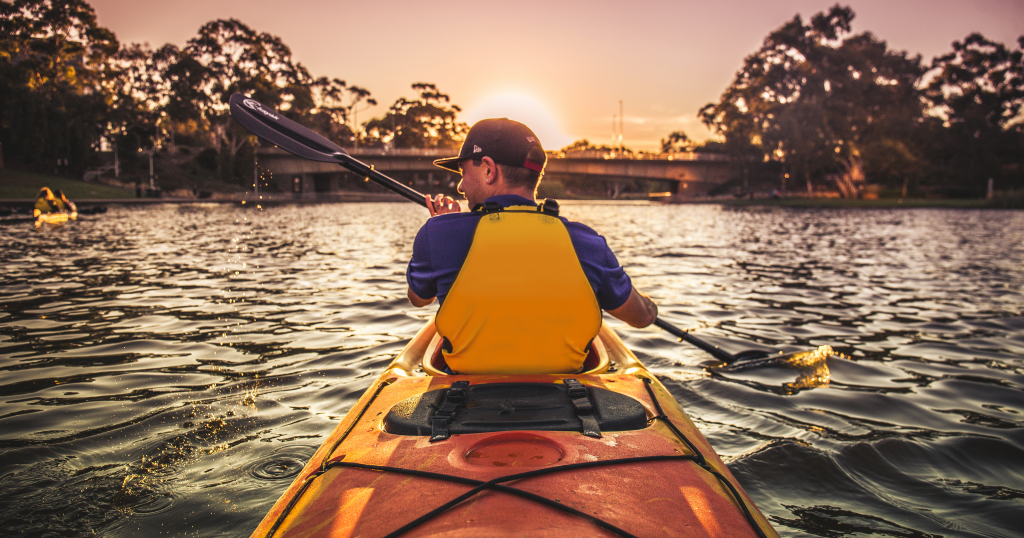 What is included in The Tour?
The tour includes a 90-minute paddle along Adelaide's scenic River Torrens, departing Pinky Flat. All tours are led by expert guides. Not used to kayaking? No worries! Our tour is designed for both inexperienced and experienced kayakers alike!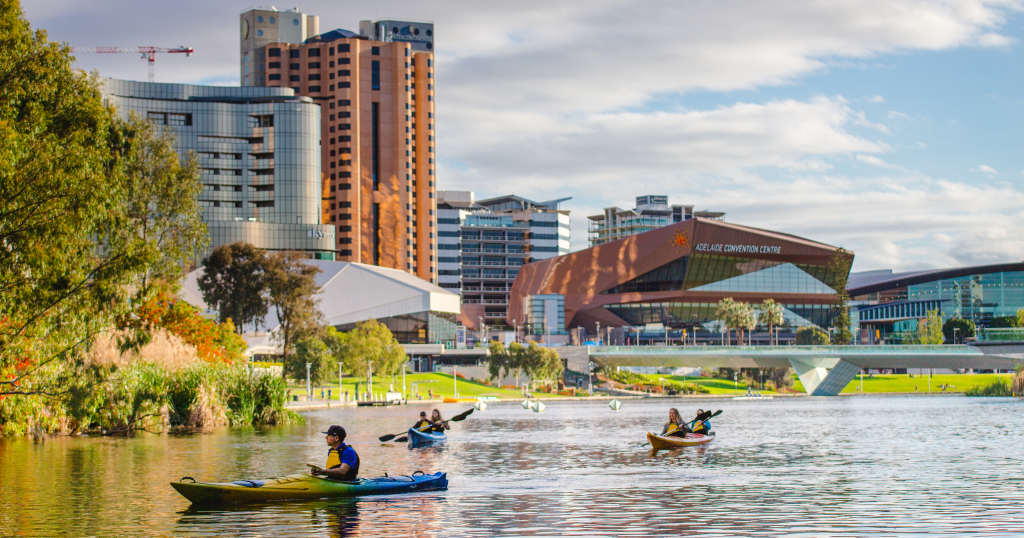 What do you need?
All equipment is provided, all you need to do is dress for the weather. It's also a good idea to assume that while you will be safely in a kayak, you can get splashback from the paddles so wear clothes and footwear that you don't mind getting a little wet. A towel is always handy and depending on weather, a hat, sunscreen, sunglasses and water bottle are recommended!