Looking for something to do that gets the heart rate up and the adrenaline flowing?  Then look no further than South Australia! SA is fast becoming the go to destination for outdoor adventure experiences. The natural geography is diverse, meaning that within 30-minutes to an hour from the CBD you can find oceans, mountain ranges, deserts, islands and forests. A complete cornucopia of possible adventure locations with a huge range of activity options to match!
Whether you choose to stay local or explore everything SA has on offer, it is a guarantee that there will be an adventure activity to suit you. From cage diving with sharks at Port Lincoln to 4WD adventures in the Adelaide Hills and Flinders Ranges to kayaking through the Dolphin Sanctuary at Garden Island, visitors are spoilt for choice!
Getting excited? Well here are a few options to wet your adventuring whistle.
SOUTH AUSTRALIA IS BECOMING THE ADVENTURE STATE OF AUSTRALIA!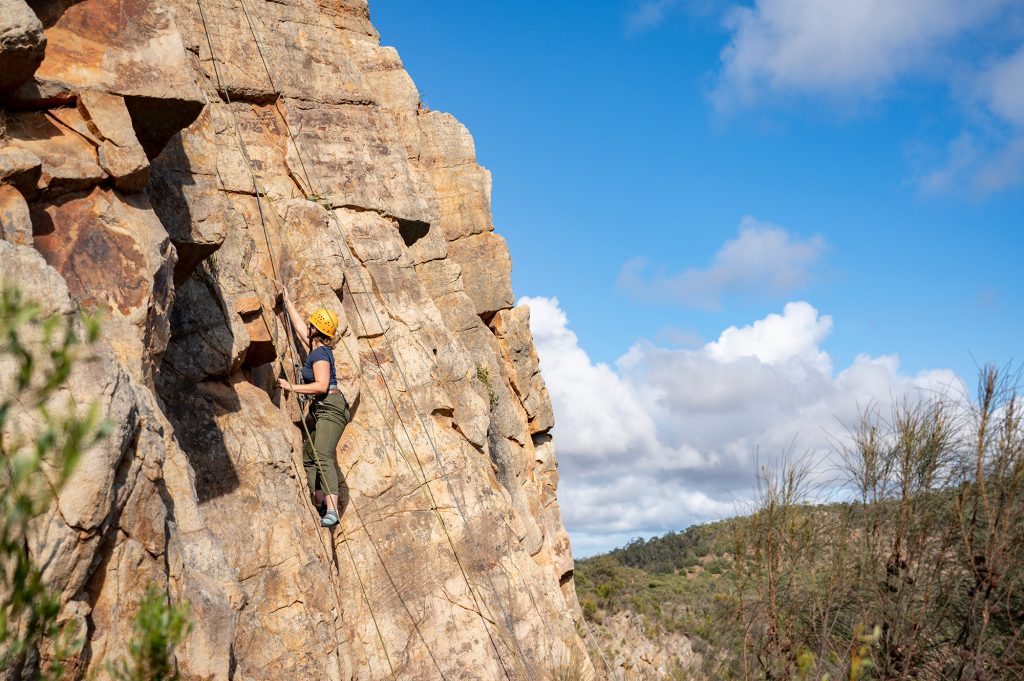 ADVENTURE EXPERIENCES THAT EXCITE AND ENTHRALL!
Fancy a bit of rock climbing and abseiling?  Whether you are looking for natural or artificial surface, both are on offer! Conservation and National Parks through out SA have established Rock Climbing and Abseiling cliffs, with areas that are perfect for beginners, to those that are definitely not for the faint of heart. Always remember to only go rock climbing with professionally trained individuals, and we can help you out there.
We at Earth Adventure love the artificial rock wall experiences that can be had in SA, but our most favourite way to get vertical is on a natural surface! Take your pick between Morialta Conservation Park with its impressive Adelaide views or the picturesque Onkaparinga River National Park.  Either way, both experiences will challenge and delight you!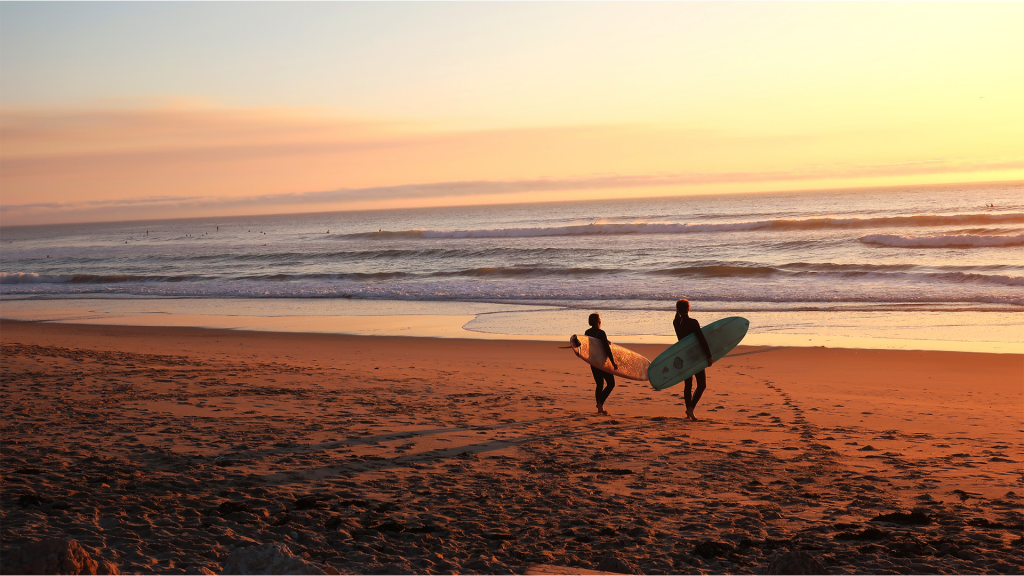 For the water lovers SA is known for both it's gorgeous local beaches, natural rivers (hello Coorong, we love you!) and of course the newly opened SA reservoirs. Whether kayaking, surfing, or snorkelling is your jam there are multiple options out there for you to try. And you don't even have to go very far! Port Noarlunga is located just over half an hour from Adelaide CBD and is known for its completely enclosed natural reef. Or if you are looking for something a bit further out, you can't go wrong with a trip up to the Eyre Peninsula!  Named after Edward John Eyre, this triangular peninsula is known for its seafood, rugged coastline and idyllic beaches.
If you are looking to go completely wild, then we have to recommend PureSA for an adventure like no other!  On a 2-day excursion you will get to discover the wonders of the Flinders Ranges and then head down to the sea to immerse yourself in the magnificent world of the giant cuttlefish.  A unique and exclusively SA experience!
Surfing or snorkeling more what you are looking for?  Then head down to Port Noarlunga with us and spend the day on the water, surfing and snorkeling with the local sea life.  Wanting to head a little bit further south?  Goolwa on the Fleurieu Peninsula is also a perfect getaway spot! Why not make a day of it? Catch some waves, visit the local wineries and enjoy some good food on our Surf and Vine Tour.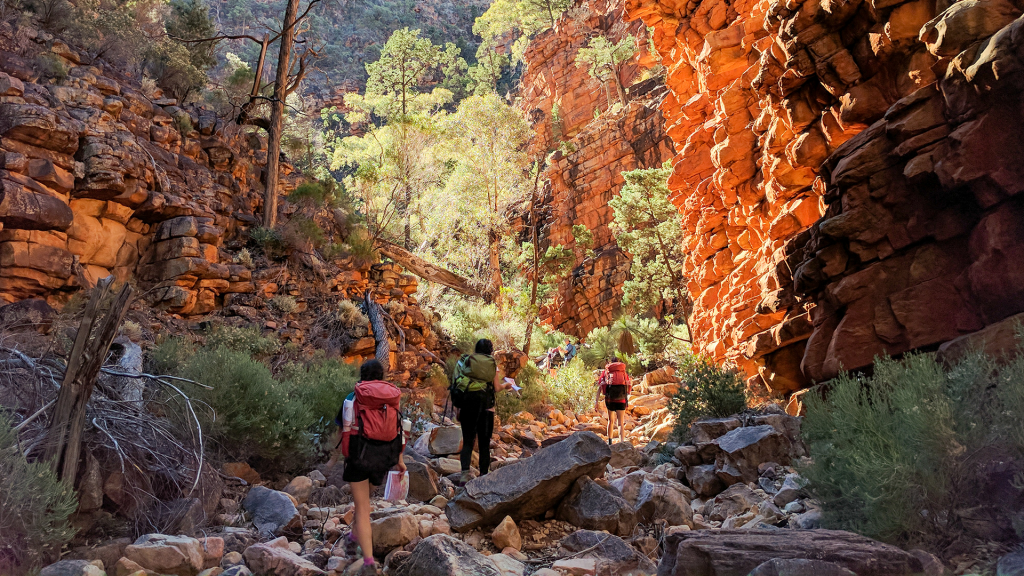 Of course, we can't possible write about adventure tours without mention the Flinders Ranges. The Flinders are generally known as the gateway to the Outback and are just about the best way to get out and experience Australia to its fullest.
Top suggestions include exploring the naturally-formed amphitheater of Wilpena Pound, taking a hike through stunning Alligator Gorge (so gorgeous) or going off road on one of the many 4WD tracks that allow you to capture some of the most amazing views! Want all the luxury, but don't want to be the one having to drive everywhere? Get a group together and join one of our multi day experiences. Over 3 days you will travel up from Adelaide and go on a whirlwind exploration of the best the Flinders has to offer. Highlights include sampling bush food, exploring the rugged beauty of Rawnsley Bluff and the 5000 year old Arkaroo Rock Indigenous Dreamtime Story artwork, staying at a genuine sheep station and so much more!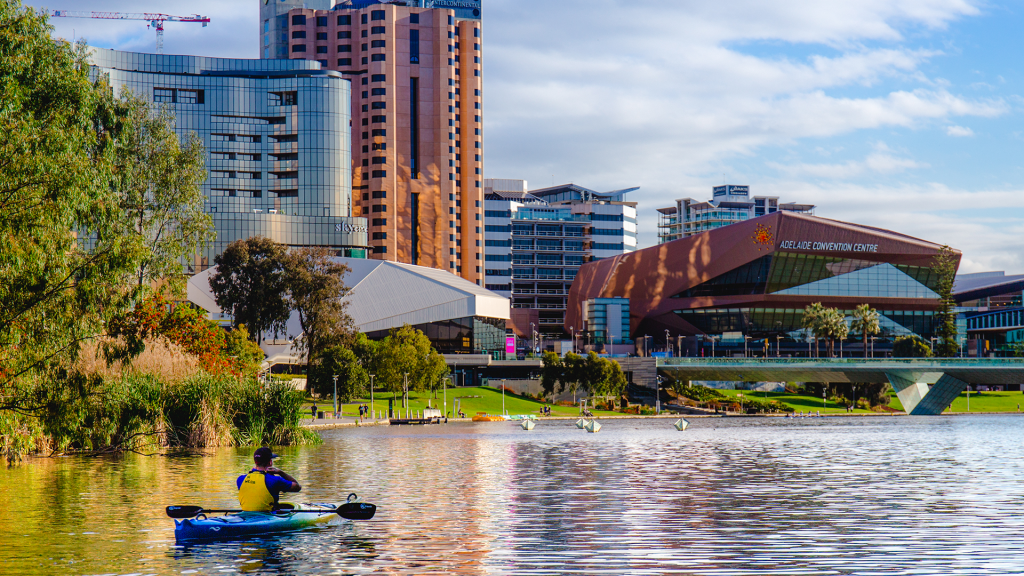 Feel like staying closer to the City? No problem! Adelaide isn't just the hub of South Australian culture, it is also a location known for fun, festivities and outdoor activities. Surrounded by parklands and the River Torrens, and with the world renown Adelaide Dolphin Sanctuary a mere short drive away there's always something new to do.
Why not join a bike tour through Adelaide or to the stunning Adelaide Coastline? Or see Adelaide from a different perspective with a kayak down the River Torrens? Or, one of our personal favorites, get up close and personal with shipwrecks and dolphins with a paddle through the Adelaide Dolphin Sanctuary (voted one of Adelaide's top things to do!).
So, when planning your next adventure vacay, South Australia has to be top of your list. Earth Adventure works with some amazing outdoor experience companies to help ensure your vacay days are filled with adventure and excitement!
We are proud to be partnered with:
Adventure Kayaking SA – kayak tours and hire
Adventure Hubs SA – rock climbing, abseiling, high ropes challenge courses, zipline and mega swing.
PureSA – eco adventure tours and activities.
References:   https://southaustralia.com/