GETTING READY FOR SUMMER – OUR TOP 5 PLACES TO VISIT IN SA TO GET OVER THOSE WINTER BLUES!
Are you as excited about summer as we are? Well if not, you should be! Adelaide absolutely thrives in the summer time and it is easy to see why. Festivals, outdoor activities, roof top bars, beach days, daylight savings and beach clubs are just some of the incredible things on offer and it's hard not to be excited.
Adelaide summers bring average temperatures of 28 degrees and very low humidity, perfect outdoor weather. Yes, we get the occasional 35+ degree days but let's be realistic that doesn't stop us and for those extraordinarily hot days we highly recommend taking part in activities in the morning or waiting until evening when the sun is on its way down.
If you are planning a trip to Adelaide this summer or are locals looking for something new to do, be sure to read on as we have gone through and done the hard work for you, narrowing down some of the best summer activities in SA. Let us show you just 5 of the incredible places we recommend you visit this summer.
The Pristine Fleurieu Peninsula
The Fleurieu Peninsula is one of South Australia's 12 incredible regions. Just 40 minutes from Adelaide it boasts some of the most picturesque coast lines, sandy white beaches and popular wineries and vineyards. The perfect location for a summer's day with plenty of activities and things to do and you don't have to travel far from the CBD to experience.
We highly recommend getting in the car and taking a drive along the Fleurieu Peninsula coastline. Easily achievable in a day with plenty of spots to stop along the way and of course don't forget to stop in at a local bakery or treat yourself to a wine tasting and cheese platter at one of the many local wineries.
With so many beaches and coastal towns to choose from it's hard to choose which ones to stop at, but you won't be disappointed by Aldinga Beach, Normanville or Second Valley.
If you're an adventure seeker like us and want to try something a little more active, kayaking is one of the best ways to see the coastline. The Fleurieu Coastline is packed with hidden gems including secret sea caves, friendly marine dolphins and sealions and secluded beaches, that's right, secluded! These caves and beaches are only accessible by boat or kayak so why not see for yourself.
Local tour company Adventure Kayaking SA offer a Rapid Bay Sea Kayaking tour, which allows you to explore and experience our awesome coastline for around 6 hours.  Tour includes lunch on one of the secluded beaches, a chance to explore sea caves and hopefully meet up with some of the marine life living in the area.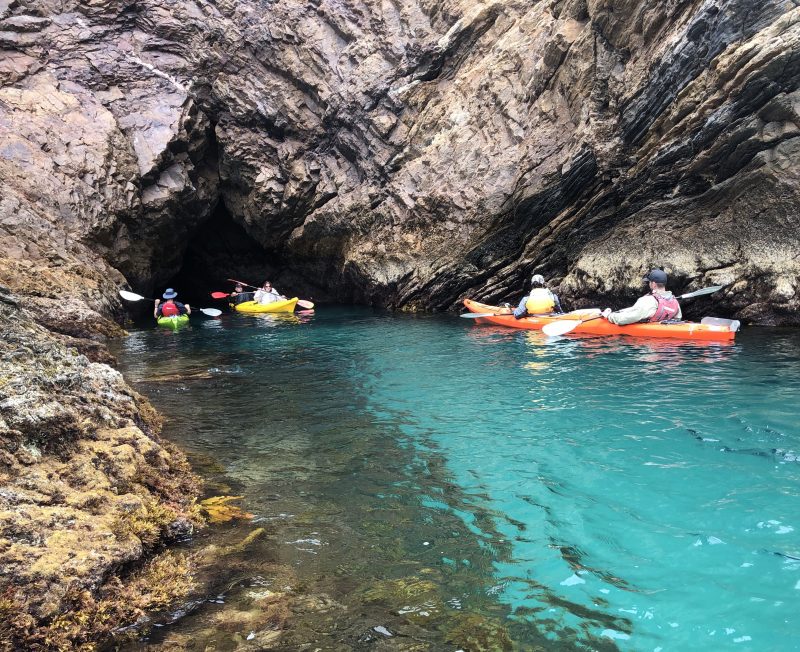 Adelaide's Beach Burbs
Clichéd we know, but of course we are going to suggest checking out Adelaide's local beaches especially in summer. Glenelg, Henley Beach, Semaphore, Brighton are amongst the most popular and are all within 30 minutes of the CBD. These beachside suburbs have plenty to see and do, and are perfect for those wanting to sit back and relax with a good meal, soak up the vibrant atmosphere and watch one of the most impressive sunsets you've ever seen (we are only a tad bias)!
There is always something happening in Glenelg during Summer, whether it be Fringe festivities, Sunset Markets, the giant Ferris Wheel, the Beach club or the bustling cafes, restaurants and shops.  You will have plenty of activities to choose from. Glenelg is central and is easy to navigate, with easily accessible public transport (tram) to and from the CBD, and plenty of street parking – there is no reason not to visit.  Be sure to grab an ice cream and dip your feet in the water to get a real feel for summer.
Henley Beach is another fabulous, vibrant beachside burb to visit. Henley Square is where the hustle and bustle happens, with countless restaurants, cafes and bars to dine at. Most overlooking the stunning square with the beach in the background. Take a stroll along the jetty or grab some fish and chips and sit on the foreshore to relax.
A great way to explore Glenelg and Adelaide's beaches is to book the Adelaide City to Sea Bike Tour through local tour company pureSA. We highly recommend the tour as you ride from the City, along the River Torrens bike path to Henley Beach and then on to Glenelg.  From there you have the option to stay and explore Glenelg at your leisure (maybe even take a swim) or take a free tram trip or bus back to the City at the end of the tour.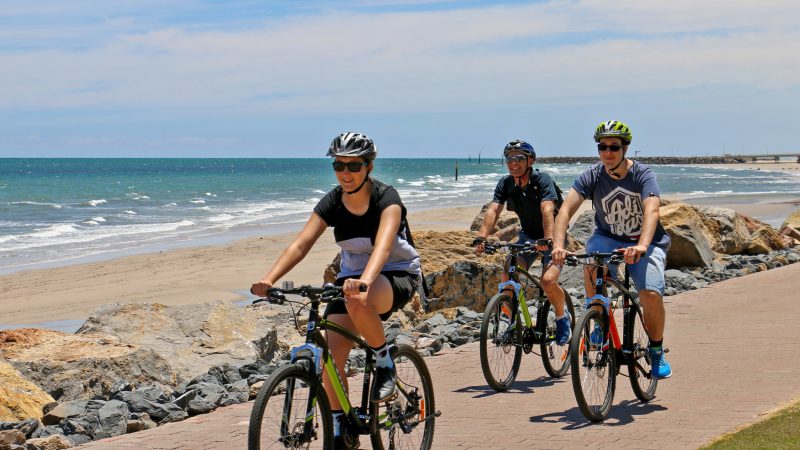 City Sights
Spend a day in the CBD – you'll be amazed at how much there is to see and do! Take a walk through the world-famous Rundle Mall, is a shopping experience not to be missed! But if you are after something else, a bit more of an experience on how to explore the City we have a couple of experiences in mind.
You can't go past the Adelaide Central Markets, a mecca for food. Stroll the many isles and food stalls, take in the incredible smells of the many different vendors and be sure to have something to eat, with so many options to choose from, it will make for the hardest decision of the day. Grab yourself some goodies for a picnic lunch and head to one of the many parklands, Botanic Gardens or a picturesque spot down by the River Torrens, all easily accessible by walking, or catching the free city tram.
For something a little bit different we recommend heading on down to the River Torrens and booking the Adelaide City Kayak tour with us, Earth Adventure. This is a great way to see some of the city sights and landscapes from a different perspective and no kayak experience is required. These tours are run during the afternoon and evening throughout summer and for something extra special why not book the sunset option?
Another great way to see the city is with pureSA on their City and Parklands Bike Tour.  This 3-hour tour is a great way to see and get a taste of the City. The tours are run in the morning so you'll be out of the heat by lunch time. Exploring the parklands, North Adelaide, and many other City highlights, it's a great way to warm up, get active and it only takes a few hours.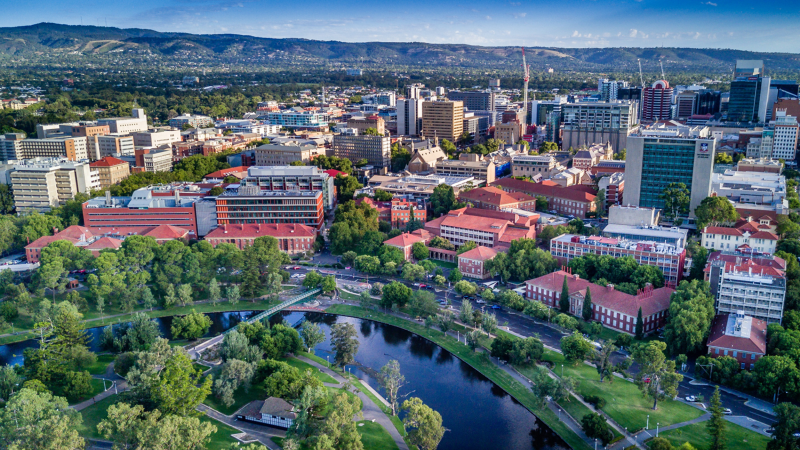 Surf, Snorkel & Sealife
We have already boasted about the Fleurieu Peninsula once but we are going to touch on it again because it's just so darn great. Just south of the CBD, where Adelaide meets the Fleurieu is another incredible coastal area. From Marino down to Port Noarlunga you'll be spoilt for choice with incredible views, rocky cliff faces, beautiful beaches and snorkeling opportunities.
Feel like getting the endorphins pumping?  Why not take a walk along the Hallett Cove Boardwalk? The 5km board walk runs along the cliffs so not only are you blessed with incredible ocean views, but it's also a great workout. We recommend going early morning and stopping for brunch at a local café or late evening to get a glimpse of the sunset.
If snorkeling is your thing we highly recommend checking out the Port Noarlunga reef. Accessible from the jetty, this reef is one of the most popular snorkeling spots in SA.  Earth Adventure will soon be offering a full day tour to Port Noarlunga where you can learn to surf and spend time snorkeling on the reef. Return transport, lunch and all equipment for the day are provided on this all inclusive Snorkel, Surf and Sealife Tour.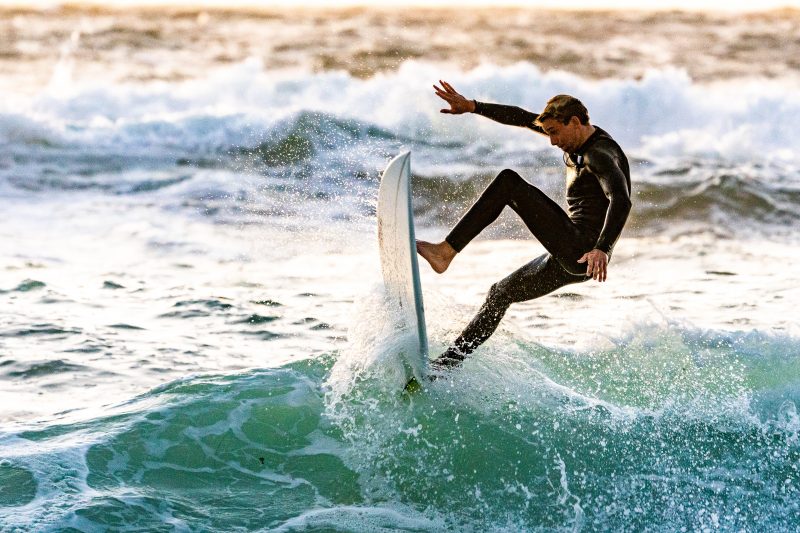 Port Adelaide – Did you say dolphins?
Port Adelaide has a lot to offer from its historic buildings to the Maritime Museum. It is an up and coming area with popular eateries, craft breweries and shopping, plenty to see and do that's for sure. A great place to head anytime of the year with both indoor and outdoor activities on offer but summer time is extra special.
For those of you who are maritime enthusiast the Port has a lot to offer and cruise ship season is looming. It's been a long-awaited return. After being hit hard by Covid, cruise ships will be back on our shores with the first ship expected in September. Over the summer period the Port is a great place to come a view these huge ships that grace our shores followed by a trip to the Maritime Museum to soak up all the history.
Just a few minutes away from Port Adelaide Centre, you'll find the Port Adelaide Dolphin Sanctuary. Mangroves and the famous ships graveyard provide plenty of scenery and interest points to come and check out. The best way to experience the Dolphin Sanctuary and see the sights is by kayak. Adventure Kayaking SA offer some incredible tours through the mangroves and around the Ships Graveyard. There also kayak and SUP hire options available if you'd prefer to explore on your own. With any luck the friendly, local dolphin pod will also come out to play.
Summer is coming and whatever you choose to do, make sure you get outdoors and soak up that Vitamin D!