Picture this. You're suspended half way up a cliff. You turn your head. And there, right before you, spreads the entire expanse of one of South Australia's most beautiful conservation parks.
This is the reality of life as a rock climbing guide with Earth Adventure. And it could be your reality as well.
The views from the Morialta Conservation Park's rock climbing cliffs are stunning.
South Australian nature and conservation parks cover almost 20 percent of the state and are considered both beautiful and valuable, conserving important ecosystems, habitats, flora and fauna, landmarks and culturally significant places. Most South Australian's can describe the experience of exploring one of the many walking tracks in a national park, but how many people can say they have experienced the thrill of looking out across the wild expanse from the top of a natural rock climbing cliff?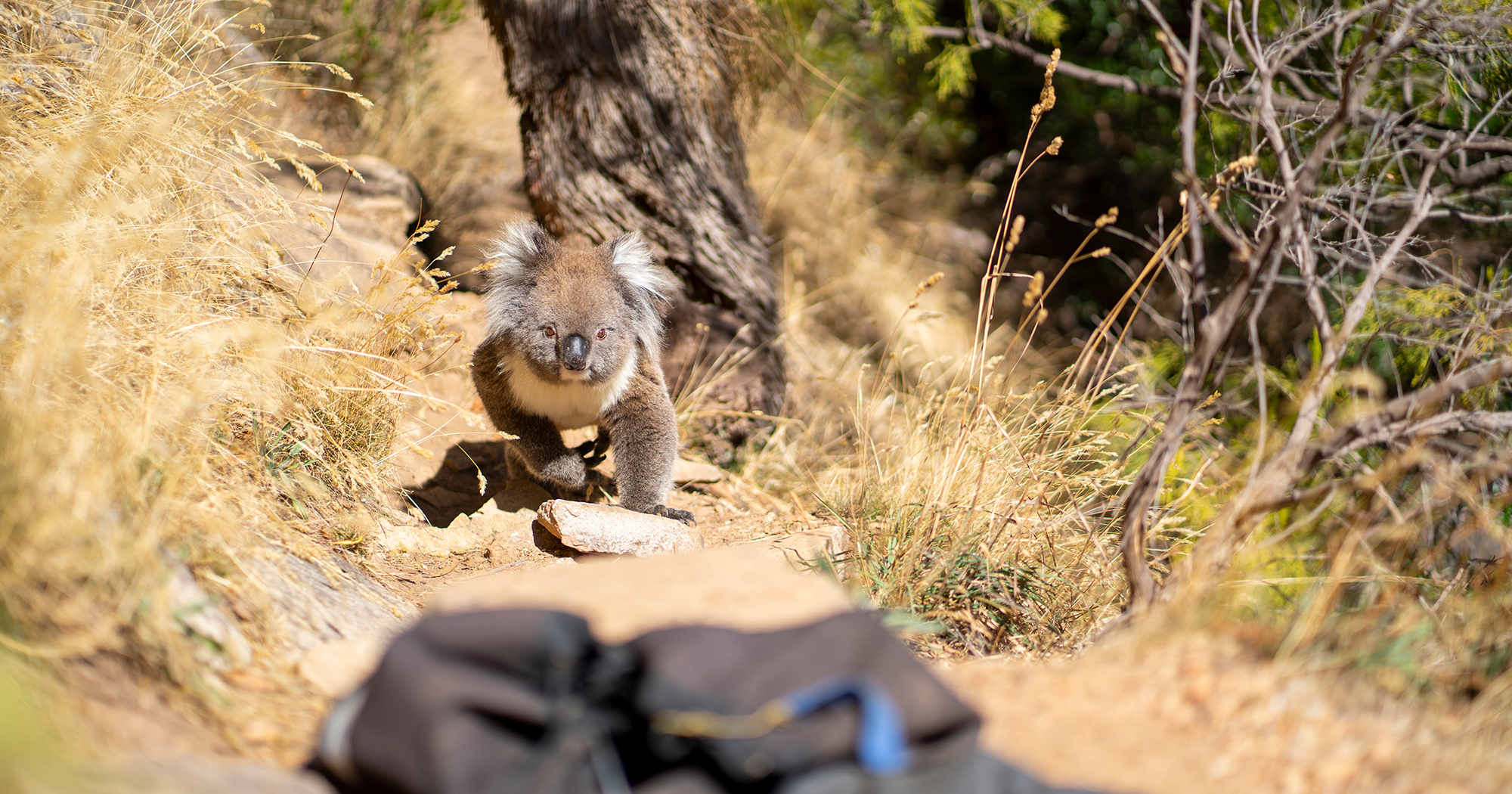 A cheeky koala comes to say hi to the EA team while they rock climb at Morialta Conservation Park.
Earth Adventure runs 'Rock Climb and Abseil' tours at two of the most highly regarded conservation and national parks for rock climbing in South Australia. Morialta Conservation Park is located a stone's throw away from the heart of Adelaide, and contains a gorgeous natural waterfall (which you can stop off at after your rock climb!). Onkaparinga River National Park, on the edges of the McLaren Vale wine region, follows the path of the Onkaparinga Gorge and is a wildlife haven. The views from the rock climbing cliffs, as you would expect, are stunning.
Rock Climbing at the Onkaparinga River National Park.
So why go rock climbing? Rock climbing has been shown to improve both physical fitness and mental wellbeing, improving focus, body awareness, problem-solving and dexterity, not to mention the sense of accomplishment when you successfully scale a cliff for the first time. And it's fun! Regardless of age or physical fitness, rock climbing has become one of Earth Adventure's most popular half day adventures.
My son and I went rock climbing at Morialta Conservation Park with Earth Adventure and it was a great experience! I had just as much fun climbing and abseiling as I did watching my son's confidence grow as he stepped out of his comfort zone and tackled the challenge. He loved it and was so proud of his achievements!

Our guide was awesome, the scenery and views spectacular, the air was fresh and we saw little geckos, loads of birds and the cutest koala ever! It was a pretty great day all round! ~ Naomi T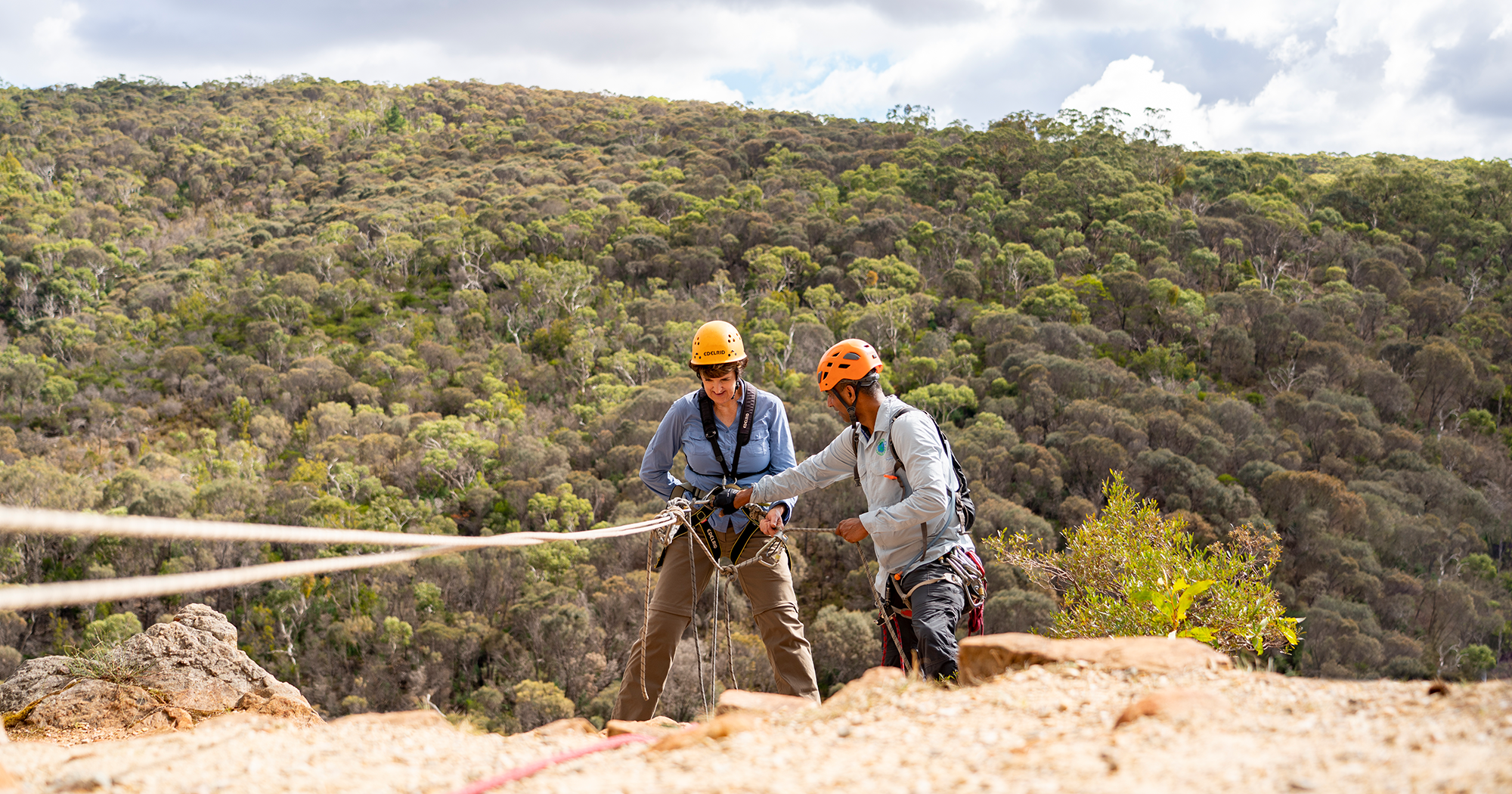 Rock Climbing Guide Manu talks one of our clients through their first ever abseil.
The best part about rock climbing and abseiling with Earth Adventure is that we understand that not everyone is an experienced climber, or feels confident in their abilities. All our rock climbing guides are fully qualified, and will base your rock climbing tour on both your experience and what you feel comfortable attempting. From beginners to experienced climbers, Earth Adventure works with you to ensure you have the best possible experience on the rocks.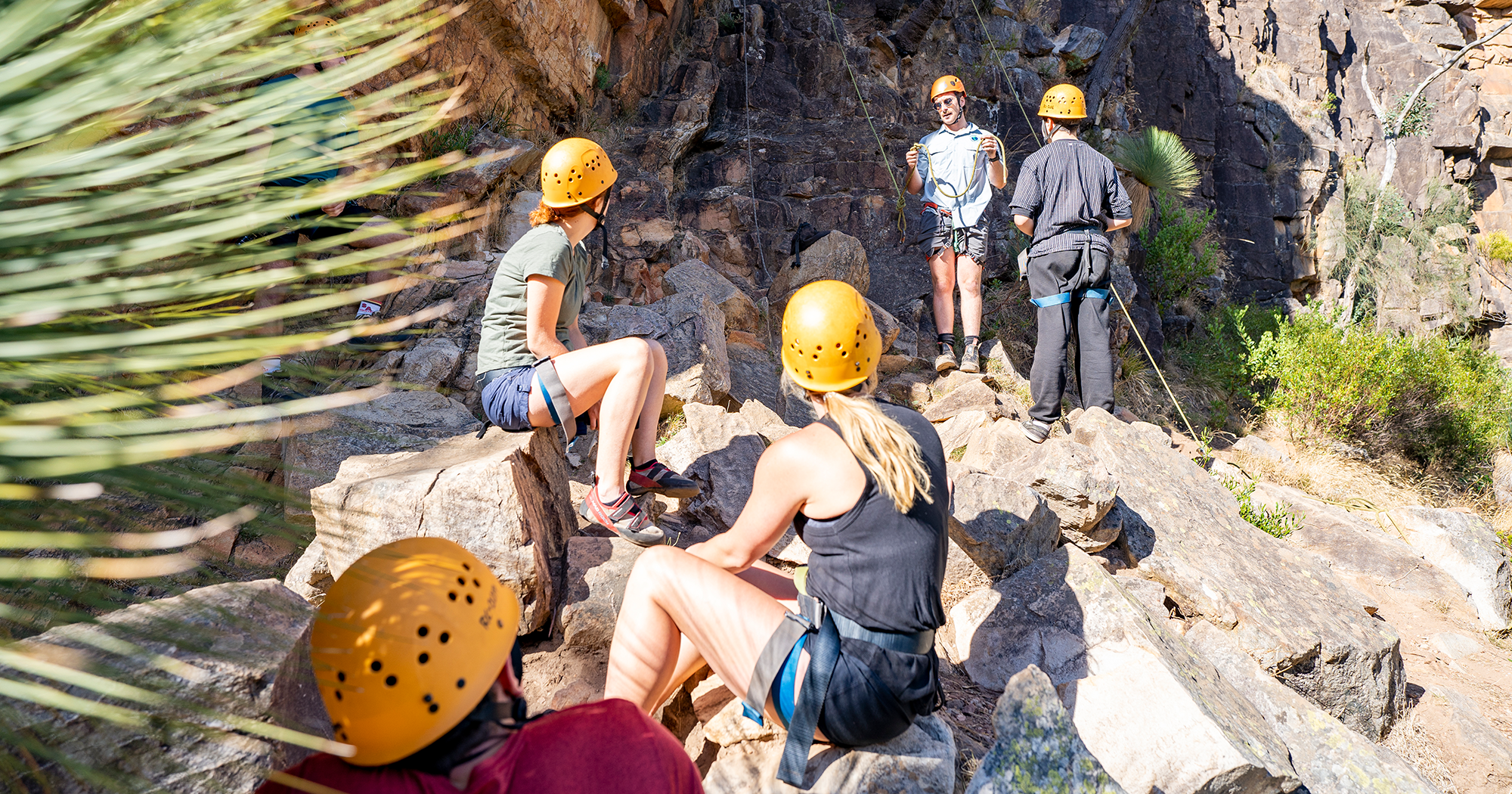 Earth Adventure Rock Climbing Guide Tylan goes through the safety steps.
Ready to climb? Earth Adventure's rock climb and abseil tours run year-round, and we supply all equipment and qualified guides.
Book your tour here.