Flinders Ranges & Outback
A rugged, ancient Australian landscape with horizons as far as the eye can see. The perfect backdrop to rock climbing, bushwalking and mountain biking. Discover fascinating Indigenous culture.
The Range extends 430 km, starting at Crystal Brook as small hills which build up in elevation to Mt Remarkable (961m) it continues north through Quorn, from here the range continues in a less simple form of broken ranges. Flinders then reaches Wilpena pound (a circular range) encompassing the highest point of the range being St Mary's Peak (1188m). From here it continues NE until it gradually flattens out near Lake Callabonna.
Wilpena Pound is a rock basin with a hard rim of rock known as Rawnsley Quartzite. Wilpena Pound is approximately 15Kms in length, 8Kms wide and is an area of approximately 8000 Hectares. The floor of the Pound is about 180 metres higher than the surrounding area.
Multi-Day Tours including the Flinders Ranges & Outback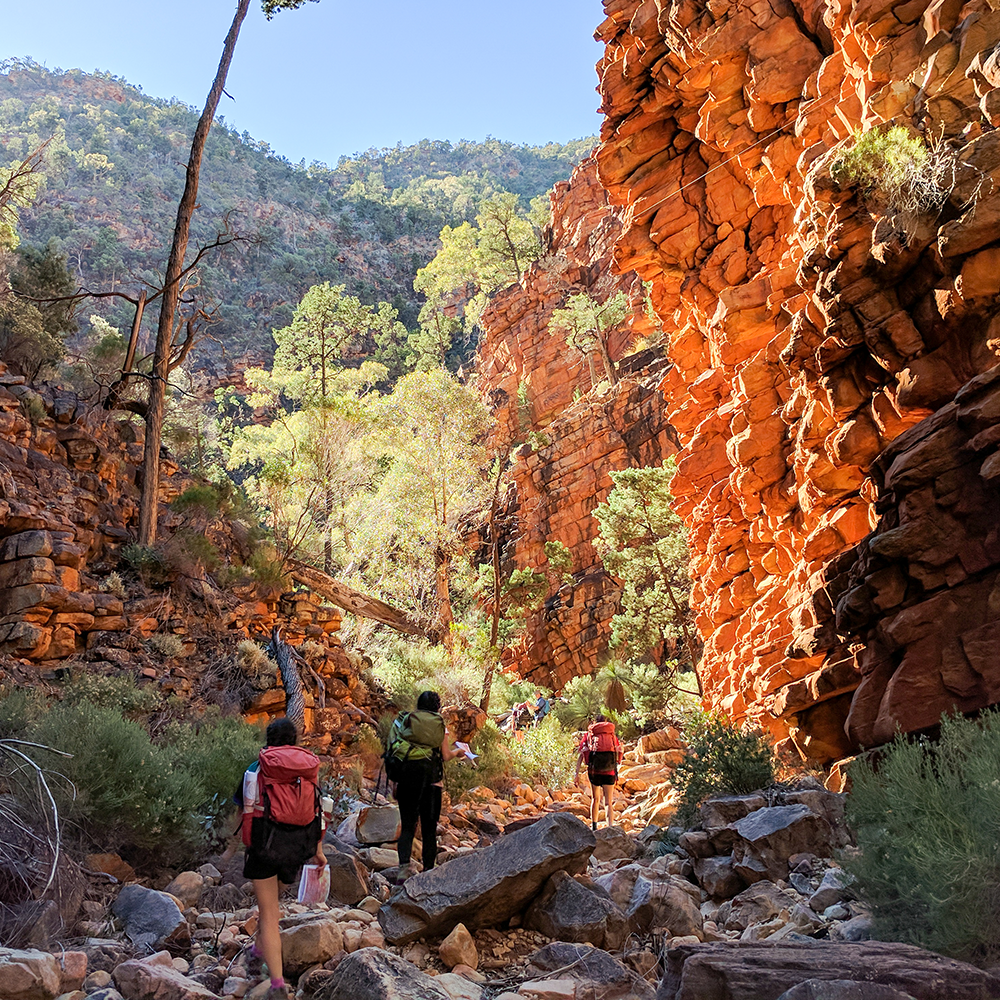 Nature, Culture, Adventure & Wine – A Journey to the Flinders and back
3 day tour from Adelaide to the Flinders Ranges

Travel from Adelaide to the famous Pink Lake

Australian colonial and Indigenous history at an award winning cultural centre

Sample a Bush food experience at a regional arid botanic gardens

Stay at Rawnsley Park, a working sheep station

Morning walk up the unique landscape and rugged beauty of Rawnsley Bluff with views south over the Flinders Ranges

Aussie BBQ dinner and campfire activities

Walking tour to the 5000 year old Arkaroo Rock Indigenous Dreamtime Story artwork

Wilpena Pound walk to the Historic Hills Homestead

Bungaree Station Farm Experience

World famous Clare Valley winery tours and tastings